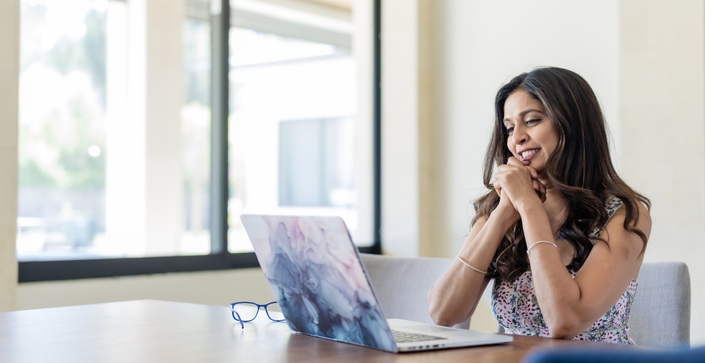 Essential Gujarati - Online Course
All the Gujarati basics you need to know to become conversational quickly
COURSE CONTENTS
MODULE 1: Alphabet and Greetings
MODULE 2: Alphabet and Numbers
MODULE 3: Alphabet, Songs, and Activities
MODULE 4: Alphabet and Words
MODULE 5: Alphabet, Prayers and Activities
MODULE 6: Vocab / Phrases, Prayers, Songs, Riddles
MODULE 7: Vocab / Phrases, Tongue Twisters, Stories
We are so grateful you share our desire to learn Gujarati.
Did you know Gujarati is the 26th most-spoken language in the entire world!? You are about to become one of the 50 million people around the globe who speak this ancient language.
There are many reasons you can benefit from learning to be conversational in Gujarati. Our experience has shown these are the strongest motivators:
• Children
Have you moved outside of India? Perhaps you have had children and you desire that your young ones could be able to speak with family in India, maybe grandparents--even grandparents living with or near you.
• Marriage
Have you married into a Gujarati family? It might be nice, if this is not your native tongue to be able to communicate clearly with your new relatives. How impressed they will be!
• Need a Brush Up
Sometimes when we move into a new culture, the culture and language of our youth gently falls to the back burner until much is forgotten. Running through this Gujarati Essentials Course will bring the memories flooding back and you will be speaking quickly and clearly again before you know it.
Finding the Right Course for You
There are many avenues for learning Gujarati online these days. Count yourself in the right place! Our course will allow you to quickly and easily learn basic Gujarati by utilizing tried and tested learning methods which incorporate songs, prayers, riddles and tongue twisters along with lots of vocabulary to pump up your conversational abilities.
You begin by diving into the unique Gujarati alphabet, then master it by putting it to use through our Actions lessons at the end of each module. We give you the opportunity to take what you've learned out into the world and put it to use in a fun and very practical way.
Who is this course for? What ages?
This online course, developed for you to proceed at your own pace and level of interest, is the outcome of teaching it live for many years. In our live classes, we used this very same curriculum for children as young as 5 years old all the way through adulthood. The learning is made easy because each lesson is delivered using video (no reading required), then accompanied by downloadable worksheets, should you choose to do them.
It is our sincere hope you will come along with us on this journey. Because once you purchase this course, you own it and have access to it for a lifetime. So let's begin!
Here are the details about the curriculum...and all of it is included when you buy this package.
You Receive...

• All the letters of the alphabet, including consonants and vowels as well as conjoined letters that are unique to the Gujarati language
• Numbers 1 through 50
• Greetings
• Days of the Week
• Food Words, including Fruits, Vegetables, Grains and Spices
• Colors
• Animals
• Relationship Words
• Two Gujarati Stories
• A Gujarati Song
• Three Gujarati Prayers including a grace to say at meals
• and to make it fun....some Gujarati Tongue Twisters
• want some more fun? We've added some Gujarati Riddles
• and last...there is a surprise bonus!
Are you ready to dive in?
If you still have questions, listen to what the parent of one of our students has to say:
"I came to America at an early age. I consider myself a 2nd generation Indian. Growing up, I was always eager to learn about who I was, where I came from, and why I enjoyed being Gujarati. Finally, as an adult, I have the opportunity to learn more about being Gujarati along with my kids. Having an online Gujarati learning program allows us to learn our "Matra Bhasha" free from anxiety and from the comforts of our home.
Gujarati is not just a language. It is about our ancestors, it is part of our identity, it is about investing in ourselves. Sanskar Teaching, gives us the opportunity to learn the Gujarati language. To teach our kids morals and values through stories, games, and special verses. Most importantly Sanskar Teaching answers the many "why" questions my kids have.
Why do we say Ramkabir?
Why do we celebrate Diwali?
Why do we touch the feets of our elders?
Why do we tie a Rakhi on bhai?
Without Sanskar Teaching, I would not have the proper answers to these questions. Thank you for thinking of us and taking us on this new memorable journey with you.. I enjoy hearing you speak about your passion and love watching the enthusiasm in your eyes ..
I am so proud and honored to be apart of Sankar Teaching with you ☺"
--Sushma Bhakta
Your Instructor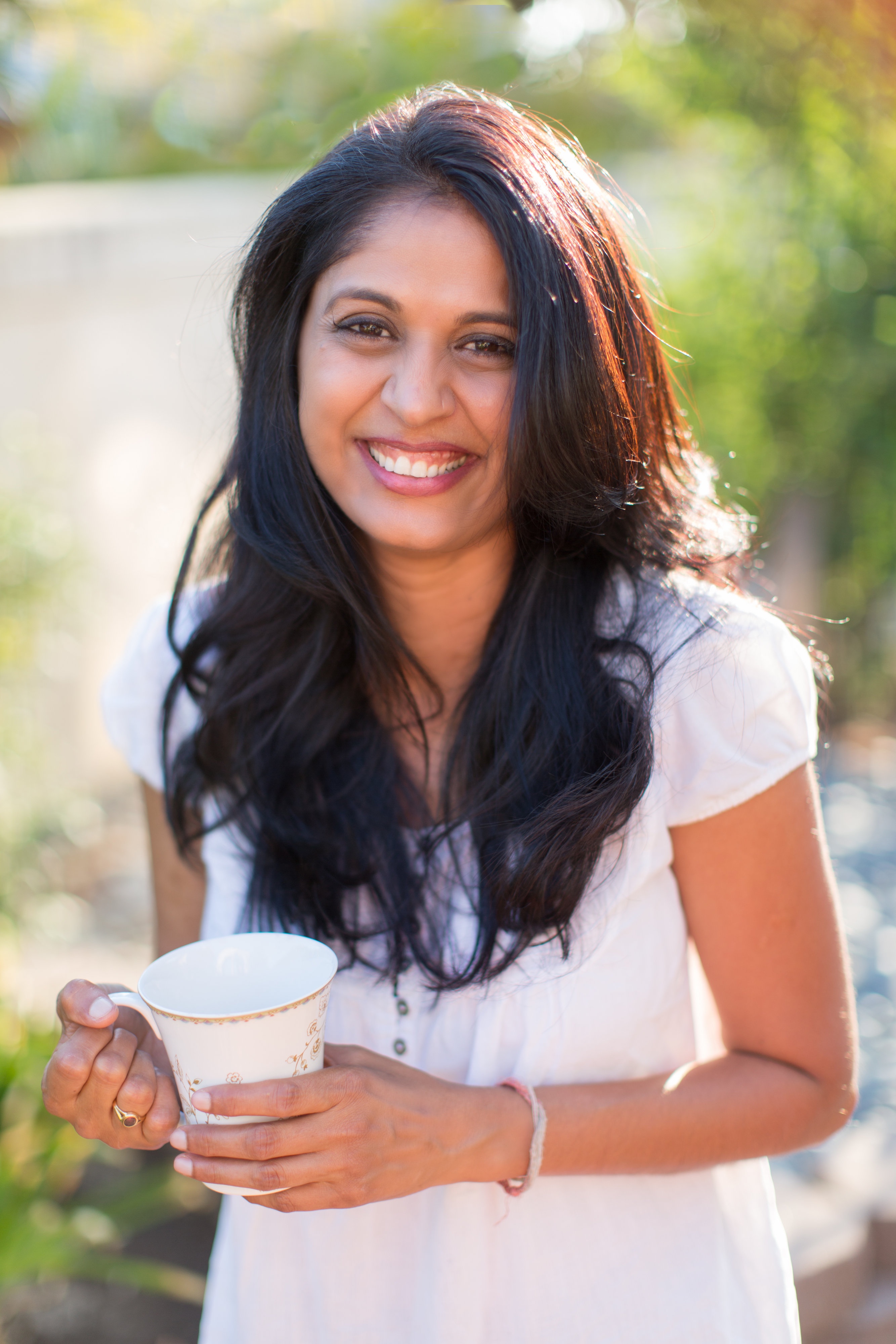 Vaishali was born and raised in Baroda (Vadodara), Gujarat, India and lived there until the age of sixteen. She was schooled at New Era High School, and was blessed with amazing teachers who instilled within her the love of language and a deep understanding of the rich heritage of the Gujarati culture.

After coming to the United States, she completed her high school and went on to earn her Bachelor's degree from the University of Southern California (USC). Today, she enjoys her life in San Diego with her husband, two children and her extended family, blending the best of both worlds into her modern life. She feels blessed that every day the vibrancy of the food, dance, language, games and history of the Gujarati culture are an integral part of everything she does.
Vaishali has been teaching Gujarati language, garba, raas and folk dances for the last fifteen years.
Frequently Asked Questions
When does the course start and finish?
The course starts now and never ends! It is a completely self-paced online course - you decide when you start and when you finish.
How long do I have access to the course?
How does lifetime access sound? After enrolling, you have unlimited access to this course for as long as you like - across any and all devices you own.
What if I am unhappy with the course?
We would never want you to be unhappy! If you are unsatisfied with your purchase, contact us in the first 30 days and we will give you a full refund.